WeddingZ Advice Suggestions For You
Step into the world of Indian weddings, where colors burst like fireworks and traditions dance w...
Read More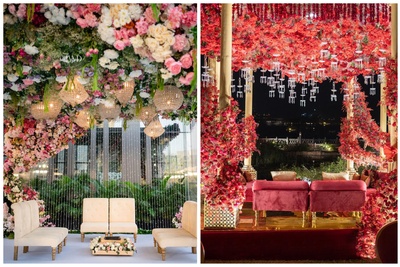 Step right up, lovebirds and party animals! We're about to embark on a wild journey through the ...
Read More
Nightmares just aren't about ghosts, gremlins, and creepy-crawlies; ask a bride-to-be and all her...
Read More
Image Source: Rachit Photography by Abhishek APPROPRIATE FABRIC It all starts with choosing the r...
Read More
Girlfriends, we'd never leave you out in this wedding speech series. Being a maid-of-honor, wheth...
Read More
A brother-sister relationship is one that can't compare to any other. From quarreling about eatin...
Read More
Modern couples these days are no longer dependent on their parents to get their wedding planning...
Read More
Wedding is a lifetime memory and one should celebrate in such a way, that one doesn't need to je...
Read More
Contrary to popular belief that a to-be-bride has only to look good, pose for pictures and have f...
Read More
A modern marriage trend, wedding hashtags are here to stay! Not just because it adds to the fun e...
Read More
Though these times are unprecedented, the idea of 'longing in love' is not new. On the contrary i...
Read More
An immediate effect of the covid pandemic is the rise in micro weddings. This time it is around n...
Read More