 Search for venues, vendors and more
Category -
Banquet Halls

City -
Mumbai

Or further filter by venue name or locality
Search by venue name
Or
Search venues in your locality
---
Selected Category:

Venues
keyboard_arrow_up

Vendors
keyboard_arrow_down

Blog
keyboard_arrow_down


Popular localities in your city-
Latest Blogs
After the time spent pondering and handling inquiries from family members, it's time to start th...
Read More
UV Club Meerut Meerut is a beautiful city in the Indian state of Uttar Pradesh. However, this...
Read More
Your search for party places in Hyderabad ends right here. If you wish to throw a lavish party f...
Read More
All your celebrations have a new address now. Ranchi which is renowned for its rich culture attr...
Read More
Kanpur, formerly known as Cawnpore, is a large city in the state of Uttar Pradesh, India. The ci...
Read More
"Parde mein rehne do parda na uthao" There is no denying and most attention is directed towar...
Read More
 4 days down, 17 days to go… Coronavirus has us stuck in our homes with nothing much to do other...
Read More
Okay, first things first, we hope you're home and safe! The country is experiencing an emergency...
Read More
Bahar se koi andar naa aa sakeAndar se koi bahar naa jaa sakeSocho kabhi aisa ho toh kya ho,Soch...
Read More
A mehendi function is usually more fun than any other functions during the wedding festivities....
Read More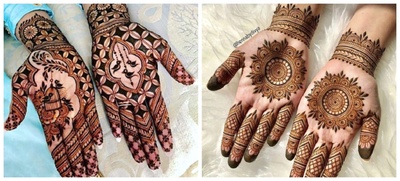 The history of henna (mehendi) dates back to aeons of centuries ago. From being a cooling agent...
Read More
It is tough to leave everything behind and start afresh, don't you think? Your parents, your fr...
Read More