Wedding Planning and Ideas blogs on Weddingz.in
 Search for venues, vendors and more
By Search Term
By Sub Category
Category -
Blog

Or further search by keywords
Selected Category:


Popular localities in your city-
Latest Posts
When one of India's most eligible bachelors is all set to get hitched, you can only begin to gau...
Read More
Who doesn't love drooling over those extraordinarily looking bridal portraits?! Escaping the eph...
Read More
Bridal blouses create alot of buzz (just like everything else that concerns itself with 'bridal)...
Read More
The season of home weddings is here and how! If you're upset about missing out on making perfect...
Read More
When it comes to bridal jewellery, sky is not even the limit, just the beginning! An Indian brid...
Read More
Contrary to popular belief that a to-be-bride has only to look good, pose for pictures and have ...
Read More
We live in the times of a potent pandemic. It is, hence, of little wonder that we witness and ha...
Read More
Since the news of Telegu actor Nithiin's wedding hit the headlines, fans and eager beavers alike...
Read More
Kanchipuram (also known as Conjeevaram, Kanjeevarum, Kanjiwaram, Kanjivaram) is a traditionally ...
Read More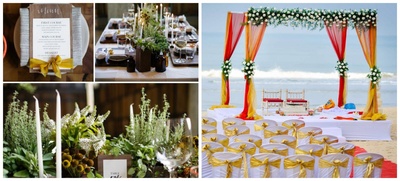 Sustainability is associated with respect for the environment. It is also identified as what we ...
Read More
Often considered one of the brightest underdogs of showbiz, Saif Ali Khan has never left an oppo...
Read More
Be it her infectious smile, graceful persona or diverse craft, each time Sridevi appeared on the...
Read More