Wedding Planning and Ideas blogs on Weddingz.in
 Search for venues, vendors and more
By Search Term
By Sub Category
Category -
Blog

Or further search by keywords
Selected Category:


Popular localities in your city-
Latest Posts
I remember when my friends were running to the cinema halls on Diwali 2007 to watch Om Shanti Om...
Read More
Image: Dipak Studios Bollywood and weddings are synonymous. The concept of dreamy weddings, p...
Read More
What's the superlative of 'most aptly-dressed-fashionista, at-all-times and who slays literally ...
Read More
While some people incorporate candle lighting for brightening the decor, I believe they can crea...
Read More
Image Source: Wedding Cinemas Are you one of those brides-to-be who has been dreaming of walking...
Read More
Enchanting mandaps, bespoke wedding stage, and aesthetic seating - There is more to wedding deco...
Read More
I am in love with flowers and I am always rooting for brides who flaunt flowers in their hair, b...
Read More
Are you looking for the perfect Indian bridal hairstyle to wear on your wedding day? Buckle up...
Read More
Image source: Studio Kelly Photography A Bachelorette party for the bride or a 'Bach party' a...
Read More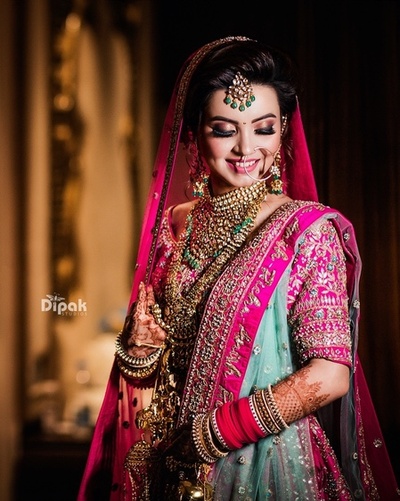 Image Source: Dipak Studios Are you Team 'all-out glam avatar' or Team 'barely-there makeup' ...
Read More
Lehenga: Jade by Monica and Karishma Red is the synonym for Indian Bridal attire. It is...
Read More
Image Source: Stories by Joseph Radhik Move over, tribe, here comes the bride! Walking down t...
Read More