Wedding Vendors blogs on Weddingz.in
 Search for venues, vendors and more
By Search Term
By Sub Category
Category -
Blog

Or further search by keywords
Selected Category:


Popular localities in your city-
Latest Posts
Your hairdo is an essential aspect of your bridal look. So much so that, it can be a real deal-b...
Read More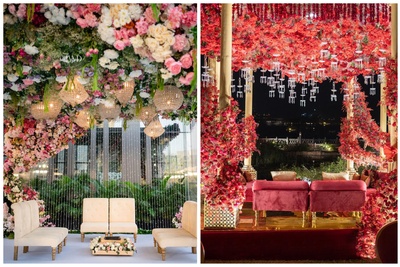 Step right up, lovebirds and party animals! We're about to embark on a wild journey through the ...
Read More
None of your guests should feel that pinge of guilt post your wedding when they decide to throw t...
Read More
Candid Wedding Stories Founded in 2007 by Manish Chauhan, Candid Wedding Stories is, unarguab...
Read More
Bridal makeups are a huge affair! And for all the right reasons. They have the power to accentuat...
Read More
The world of wedding photography is an enchanting one. So be it the best of candid wedding photo...
Read More
The season of home weddings is here and how! If you're upset about missing out on making perfect ...
Read More
Sustainability is associated with respect for the environment. It is also identified as what we c...
Read More
Cover Image Source: Ashwa Events and Entertainment It has been almost four months since the c...
Read More
This wedding cum lockdown season has given rise to a number of interesting trends. From designer ...
Read More
Marriage  mandaps are a huge affair and rightfully so. They form a prominent part of not only you...
Read More
Gone are the days when a wedding checklist was only limited to venue bookings, catering, decor, r...
Read More