Destination Wedding For You
'When love knocked on the doors of a lovely Indo-Serbian couple, they knew it was for a li...
Read More
'When childhood lovers turned life partners in a beautiful home wedding set-up' "The future f...
Read More
The Beautiful Wedding Story   This is the magical story of the lovely couple Darshan and Naiya, b...
Read More
To have a friend as a life partner is a wonderful thing. I mean you already know the person, thei...
Read More
"Love doesn't make the world go 'round. Love is what makes the ride worthwhile." – Franklin P. Jo...
Read More
Theatre, a place where people find their love for art, this couple found soul mates in each other...
Read More
"Love recognizes no barriers. It jumps hurdles, leaps fences, penetrates walls to arrive at its d...
Read More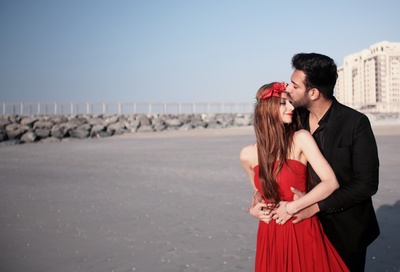 "There are no accidental meetings between souls"– Anonymous. Introduced to each other by their re...
Read More
'The best thing to hold onto in life is each other!' – Audrey Hepburn Nisha and Pranav's love for...
Read More
A soulmate usually only comes once in your life to shake things up, show your true love, and stan...
Read More
Here's an effervescent bride and a cute groom with an equally cute love story! Meet Amrita and Aj...
Read More
"My love for you is a journey. Starting at forever, and ending at never." – Anonymous How they me...
Read More