royal wedding theme For You
To have a friend as a life partner is a wonderful thing. I mean you already know the person, thei...
Read More
"Love doesn't make the world go 'round. Love is what makes the ride worthwhile." – Franklin P. Jo...
Read More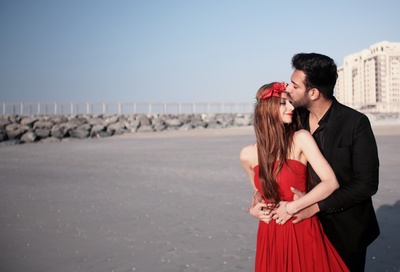 "There are no accidental meetings between souls"– Anonymous. Introduced to each other by their re...
Read More
'The best thing to hold onto in life is each other!' – Audrey Hepburn Nisha and Pranav's love for...
Read More
A soulmate usually only comes once in your life to shake things up, show your true love, and stan...
Read More
Imagine this – a proper arrange marriage setup where the couple meeting for the first time will h...
Read More
Imagine having a perfect love story set amidst the perfect backdrop of hare bhare khet and unche ...
Read More
When love at first sight cliché turns into a dreamy reality! It was love at first sight, ...
Read More
"My love for you is a journey. Starting at forever, and ending at never." – Anonymous How they me...
Read More
When love is real, it finds a way… How they met Harsheen Narula Basra and Harkaran Singh Basra we...
Read More
True love has a habit of coming back.  How they met 'Hum toh chale the dost banne, jaane kaha dil...
Read More