christian weddings For You
'When love knocked on the doors of a lovely Indo-Serbian couple, they knew it was for a li...
Read More
A soulmate usually only comes once in your life to shake things up, show your true love, and stan...
Read More
With the same-sex couple from the United States looking dapper in Sabyasachi sherwanis, and guest...
Read More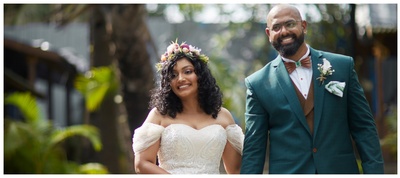 Beverly & Steven  Beverly and Steven's love story was an ancient one that bloomed as the year...
Read More
Remember the bride and her sister decked in silk kanjivarams grooving to the popular Punjabi trac...
Read More
These college sweethearts had an extravagant, traditional Hindu wedding as well as an elegant chu...
Read More
As the bride walked down the aisle in a white gown and veil, one look and her groom skipped a hea...
Read More
Amit and Martin tied the knot in not one, but two breathtaking ceremonies in New York. They have ...
Read More
The gorgeous, the glamourous, the instagram sensation – Diipa Khosla recently tied the nuptial kn...
Read More
Sindhu and Charles recently got hitched in two dreamy wedding affairs and their wedding pictures ...
Read More
Love knows no religion. That is exactly what Ravi and Dayoung will tell you. They tied the knot i...
Read More
In light of India's SC judgement of scrapping Section 377, we wanted to celebrate by talking abou...
Read More