Top North Indian Sweets Or Mithai & Where To Find Them In Delhi!
One of the most important things at a wedding, especially a North Indian wedding, is the food. Well, okay we're sure your wedding lehenga is probably more important but trust us when we say this: Your guests ARE looking forward to the food! So what you want to do is uphold that family tradition (shot in the dark but we know we're right!) and go all out on the super-yummy North Indian cuisine. And hey, no dinner is complete without its fair share of desserts. Just like the climax of a movie, they make or break the whole deal! So check out this list of most-wanted North Indian sweets or mithais that you cannot fail to please even your most khadoos chachi with.
GULAB JAMUN
This one's just about everybody's favourite. Screw the calories and the form-fitting lehenga, even the bride loves to sneak in a couple of these babies. So it goes without saying that Gulab Jamuns are the ideal choice to satisfy everybody's taste buds at one go. If you're looking to find some great ones around Delhi, we know of all the right places!
Check out:
> No. 1 Shiv Mishthan Bhandar, at the corner of Kuchcha Hasiram and Chandni Chowk, Fathepuri
> A 135, Double Storey, Near HDFC Bank, Kalkaji, New Delhi
GAJAR KA HALWA
Another popular choice in Indian sweets, it's no surprise why Gajar ka Halwa found its sweet spot at the top of our list too. Pair this up with a portion of vanilla ice-cream and you have the perfect combination of hot and cool. Everything needs balance, and the taste of these two together, only proves it further.
If you're having cravings, these addresses should help. ☺
> Bukhara, Hotel ITC Maurya, Sardar Patel Marg, Akhaura Block, Diplomatic Enclave, Chanakyapuri, New Delhi, Delhi 110021
> Nathu Sweets, 23-25, Bengali Market, Connaught Place, New Delhi
> Community Center Market, New Friends Colony, New Delhi
> Radhey Lal Sweets, MGS-22,Kapoorthala Main Road, Sector B, Aliganj, Lucknow, Uttar Pradesh 226024
JALEBI
These sugary spirals of glistening gold got our attention long before we could even spell 'awesome'. And sure enough, these North Indian sweets always blow our taste buds away. So be sure to have this at your dessert counter. From the age of 2 to 200, everyone [and everything 😉 ] is going to be super-satisfied.
Find the best ones at:
> Kaleva, 109, Bangla Saheb Marg, Gole Market, New Delhi
> Shiv Misthan Bhandar, 375, Kucha Ghasi Ram, Chandni Chowk, New Delhi
KHEER
Mama's favourite, right?! Whether she's making it or eating it, you know it makes her happy. So when it comes down to the most important woman in your life, of course your search for Indian dessert options ends here!
Pick up some kick-ass kheer for mother dearest from here:
> Bade Miya Ki Kheer, Lal Quan, Chawri Bazar, Delhi
> Karim's, 16, Gali Kababian, Jama Masjid, New Delhi-06
> Dum Pukht, ITC Maurya, The Luxury Collection, Sardar Patel Marg, Chanakyapuri, New Delhi-21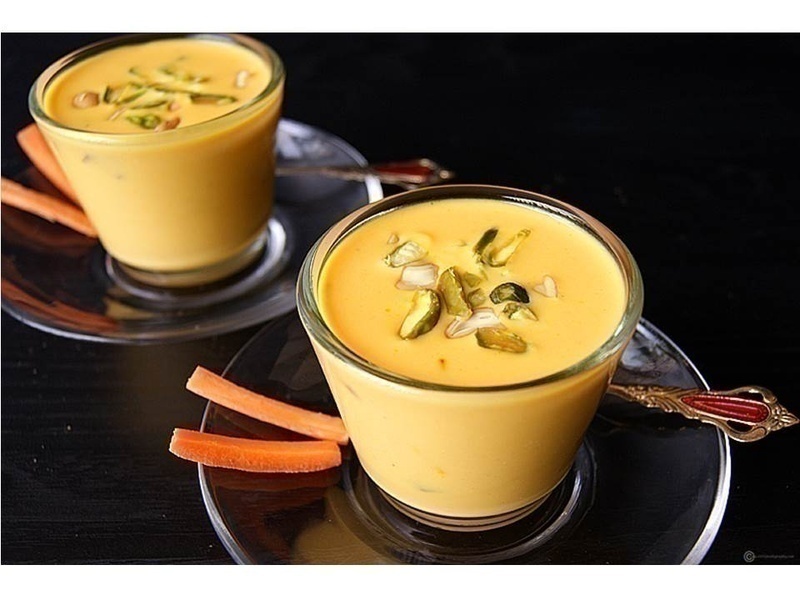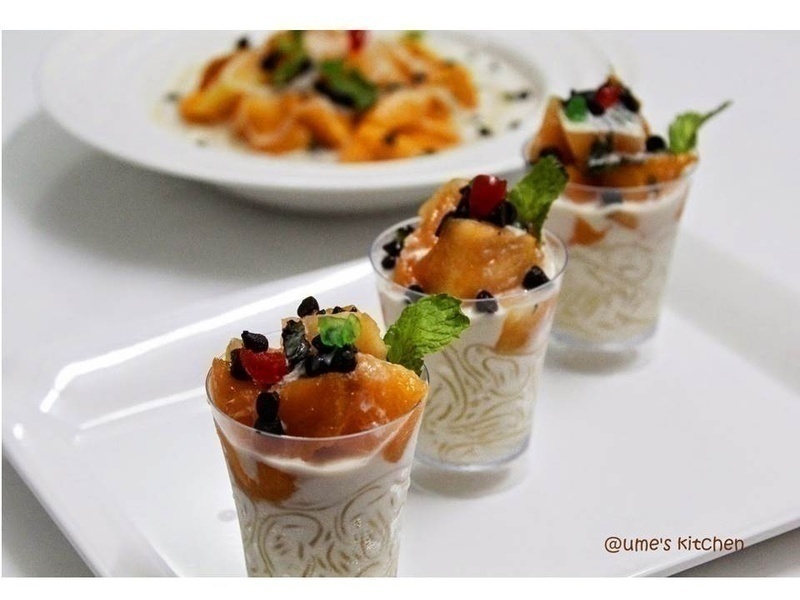 LADOOS
OMG, who doesn't like ladoos? Especially, when there are so many kinds. You can make a good Indian dessert counter just by arranging all the various kinds of ladoos available to our fortunate species. :')
If you're in the mood to treat yourself soon, these places should do the trick!
> Anupama Sweets, Kailash Colony Market, Delhi
> Tewari Brothers, Chandni Chowk, Delhi
> Kaleva, Gole Market, Delhi
> Bengali Sweet House, Bengali Market, Connought Place, Delhi
KAJU KATLI
One of the most sought-after North Indian sweets, these diamond-shaped, cashew-filled slices of heaven are perfect for your big day – right down to that pretty and delicate edible silver foil. It certainly adds to the aesthetics! Not to mention, all that bling at your wedding. 😛  
Find some of the best Kaju Katlis at any of these stores:
> Chaina Ram Sindhi Confectioners, 6499, Fathepuri Chowk, Chandni Chowk, New Delhi
> Meghraj and Sons, 292 & 293, Fatehpuri Chowk, Opposite IDBI Bank, Chandni Chowk, Central, Delhi NCR
RAS MALAI
As the name suggests, this is one of the juiciest and sweetest North Indian mithai around. Made from cottage or ricotta cheese soaked in thickened, flavoured milk, it's certainly the right choice for ending your day on a sweet note. Make sure it's served chilled, along with the choicest dry fruits.
Popular Ras Malai stores are:
> Kaleva, 109, Bangla Saheb Marg, Gole Market, New Delhi
> Sajan Lal, Near Bank of Baroda, M Block, Connaught Place
KULFI
The Indian version of ice-cream! It's creamy and milky but light as well. What more do you want after a rich and heavy wedding meal? You also have so many flavours to choose from.
These Kulfi stores will keep you coming back for more!
> Kuremal Mohanlal Kulfiwale, Plot No. 1165-66, Kucha Pati Ram, Sitaram Bazaar, Chandni Chowk, Delhi
> Roshan Di Kulfi, Ajmal Khan Rd, Karol Bagh, Delhi
> Siya Ram Nannumal Kulfiwale, Shop No. 629, Kundewalan Chowk, Kucha Pati Ram Bazar, Ajmeri Gate, Delhi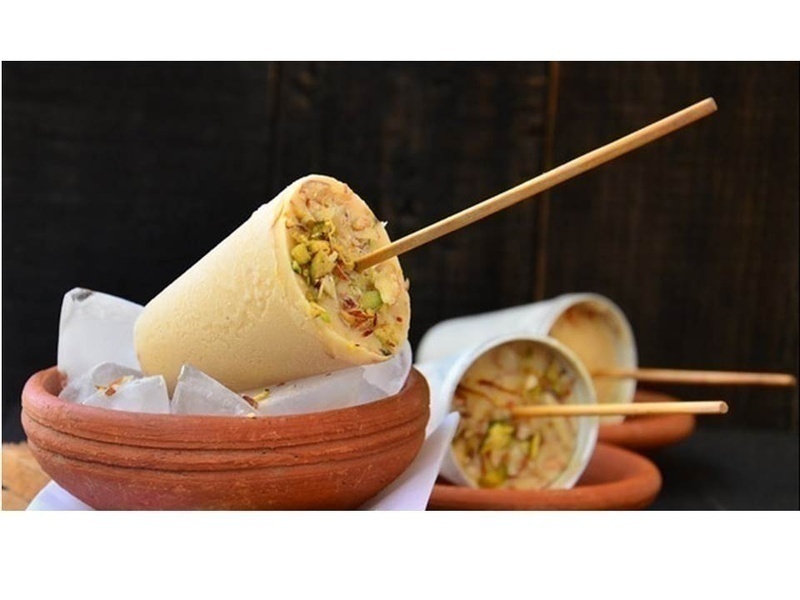 PEDA
Don't you love how many signature Indian sweets our country has?  This is yet another famous one. We're sure most of you would recall memories of being handed out little packets of pedas in school! On that nostalgic note, carrying memories from your kiddie-years, right into your adult-as-hell married life sounds like a good idea. A little of the past to cling on to, maybe?
Go get all the pedas you want from here:
> The Manohar Lal Sweets, Kucha Pati Ram, near Metro station, New Delhi or Chawri Bazaar
GUJIA
This Indian sweet dumpling made of suji or maida, comes in a distinct shape. Also, just like all the best sweets in the country, it is stuffed with khoya. The crunchy top layer and chewy centre make it quite filling!
Find the best Gujias here:
 > The Ghantewala Halwai, Chandni Chowk, Old Delhi
> Chaina Ram Sindhi Confectioners, Chandni Chowk, New Delhi
> Kadimi sweets, Bhogal, Jangpura, Delhi