#TRENDING: Veena Parashar and her Husband Sang the Most Hilarious Duet at their Wedding!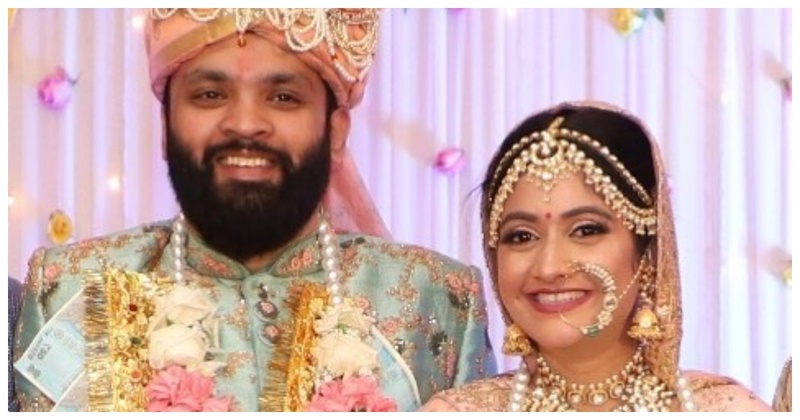 Having a partner by your side who shares the same sass, the same tongue-in-cheek humour and the same level of craziness is something every person craves for.
Amidst the responsibilities, the stress and the twists and turns of life, who wouldn't want someone who can help you dust off all the negatives and make you laugh. If you are about to share a lifetime with a person who knows what makes you happy, aren't you the luckiest?
Masti, mazaa, and nok-jhok is a part and parcel of every Indian wedding. Whether it is the bride's and groom's families dancing to 'Baari Barsi khatan gaya si' or the Joota chuppai (stealing the groom's shoes), having a fun time is a must. This couple did just that!
Moreover, Veena Parashar (the bride), is a well-known singer and I am sure y;all will be mesmerized with her melodious voice.
Here's a sneak peek into the cutest, craziest and most hilarious wedding videos I've seen in a long while, and trust me because I've seen many:
Disclaimer- This is going to leave you in splits…
VIDEO 1
"Dilli tak aa maahiya dilli tak aa maahiya,
Gal sunn maahi meri daadi te kata maahiya."
Oh my love come to the doorstep
Pay heed to my mom and trim your beard. 
"Teri maa nu mana langa,
Teri layi sunn heeriye daadi vi kata laanga."
I will cajole your mom, 
For you, my beloved, I will get my beard trimmed.
VIDEO 2
"Vaddi shayariyan karde o,
Kaagzi pehelwaan ho mere pyo kolon darde ho.
You boast of being a poet 
But you are a paper tiger who trembles in front of my dad.
"Tanga unhadi dabba laanga,
Paave mainu pade chittar tere pyo nu pata laanga"
I will massage his feet,
Even if I get beaten up, I'll convince your Dad.
I had a blast seeing this video and I am sure you did too…