Delhi Venues Suggestions For You
As you dive deeper into your wedding day preparations and try to make it a fairytale, it is cruc...
Read More
Now that you have a stunning engagement ring on, it's time to find an equally stunning wedding ve...
Read More
Extravagant is the perfect word to describe Weddings in Gurgaon and Delhi. If you ask us Mumbaika...
Read More
Delhi is known to be the hub of big fat Indian weddings. If you are scouting for the best banque...
Read More
The capital city of India is definitely one of the largest markets for Indian weddings. It is a s...
Read More
Known to be a hot spot for big fat Indian weddings, Delhi is the place where you have couples who...
Read More
Fairytale weddings demand a wedding location that is no less than whimsical. Adding all the grace...
Read More
Delhi weddings are LARGER THAN LIFE. The movie "Band Baaja Baaraat" perfectly displays the subtl...
Read More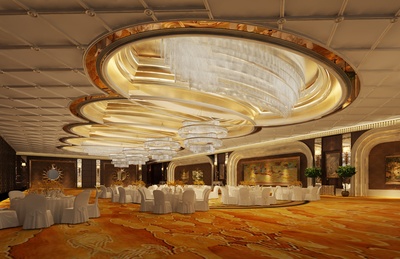 Nothing beats Delhi weddings, we know it, and you know it. But, what makes Delhi weddings so amaz...
Read More
When Bollywood wanted to get married in an unrushed, spoilt and luxurious style, it chose Delhi F...
Read More
Located in one of the prime areas of Delhi, Lagoona Emerald Banquet, Saket offers two plush, pill...
Read More
Hotel Africa Avenue located in Greater Kailash, Delhi is a gorgeous wedding venue in the capital ...
Read More