Weddings in Jaipur (Rajasthan) Suggestions For You
Always dreamed of having a fairytale wedding? Then it is our privilege to inform you that it's no...
Read More
Resplendent regal palaces and romantic backdrops - Rajasthan is the land of mystical weddings and...
Read More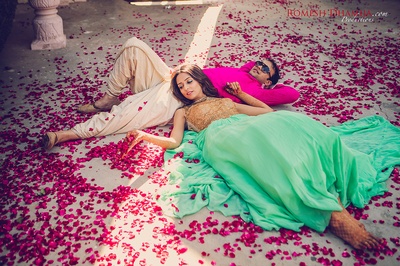 Nanki and Ishaan's wedding at Shiv Vilas, Jaipur might as well be a synonym for flamboyance! We l...
Read More
Apurva and Kanav's wedding at Radisson Blu Palace and Spa, Udaipur was everything they had dream...
Read More
If you have always wanted a dreamy fairytale like wedding, our list of the best wedding decorator...
Read More
This vibrant Jaipur wedding at Gold Palace, Rajasthan kick-started with a lovely pre-wedding shoo...
Read More
Well, if you thought the beautiful city was for destination weddings only, then you are in for a ...
Read More
We've always found cross-cultural weddings super adorable. When two people from not only differ...
Read More
Samode Palace, Jaipur saw a different kind of destination Indian wedding this time around. There ...
Read More
Our most current cross-cultural wedding has given us fresh, new wedding ideas which were executed...
Read More
Believe us when we say Bhavna and Raunak's destination wedding at Fairmont, Jaipur will give you ...
Read More
Beaded Varmalas. Floral waistcoats and elephant polo! –sound like anything you've ever seen befor...
Read More