Beach Wedding Venues Suggestions For You
"Happiness is a mysterious thing, to be found somewhere between too little and too much."  ― Rusk...
Read More
How can you miss partying in Goa being a party thrower? Goa is the party destination for almost a...
Read More
Are you planning for a sunny beach wedding at the beach hub of India, Goa? Do you have a fascinat...
Read More
Goa is one of the most happening places in India to throw larger than life bashes. You won't need...
Read More
The task of choosing a perfect wedding venue is uncertain and stressful. However, getting a perfe...
Read More
Goa, as a destination wedding venue, has soared up the popularity charts in the past few years. ...
Read More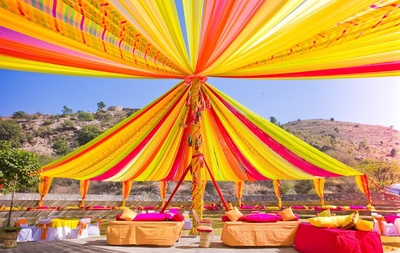 So you've found The One, your parents are on board and you've finalised your wedding date. What ...
Read More
The newest wedding venue in town has been unveiled and we are excited about sharing this with you...
Read More
Destination weddings certainly spruce up your wedding by more than a couple of notches and every...
Read More
Ayushe and Shrey's love story is only a year old during which they have managed to take #relati...
Read More
Some wedding themes never go out of fashion. Beach destination weddings have been an everlasting ...
Read More
Cross cultural marriages are their own kind of special, but this one was next level! Believe us w...
Read More