Gujarati Weddings Suggestions For You
The Beautiful Wedding Story   This is the magical story of the lovely couple Darshan and Naiya, b...
Read More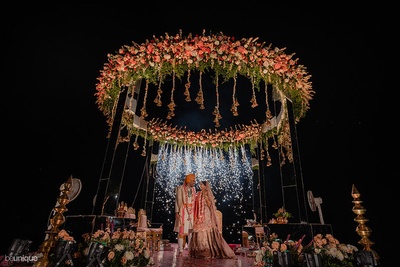 "There is never a time or place for true love. It happens accidentally, in a heartbeat, in a si...
Read More
Some times cupid needs a little push to bring two soulmates together. And in the case of Dhruvita...
Read More
The Story Aekta and Kunal tied the knot in a traditional Gujarati ceremony. This traditional wedd...
Read More
Largely traditional and ethnic, this wedding saw a good mix of some intimate and understated whil...
Read More
This wedding saw the talented bride designing her own wedding outfits. The bride being an amazing...
Read More
Amit and Martin tied the knot in not one, but two breathtaking ceremonies in New York. They have ...
Read More
Sanaya and Sneh tied the knot in a dreamy destination wedding in Goa. Their wedding was a melange...
Read More
Anushree and Rahul recently tied the knot in a grand wedding ceremony in aamchi Mumbai. Anushree ...
Read More
Aayushi and Saurabh recently got married in a mesmerizing ceremony at Mumbai. We are swooning ove...
Read More
Shaili and Sagar first met each other at a double blind date. Wait wait, it gets more interesting...
Read More
Rashmi and Parth tied the knot in a stunning outdoor wedding at Sheraton Mahwah, New Jersey. This...
Read More